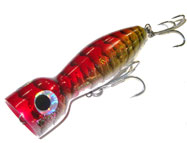 What is a typical day fishing with Shorefire?
What tackle does Shorefire Charters Provide?
I'm coming to Christmas Island! What tackle should I bring?
What type of fishing is available on Christmas Island?
Fishing with Shorefire Charters

Shorefire offers full day charters which require minimal travel time, maximizing your fishing experience. We regularly find spectacular fishing within minutes of leaving the boat ramp. All full day charters are inclusive of lunch and drinks. For groups with multiple day bookings we will gladly customize charters to suit the best fishing times.
Shorefire Charters are available for the months of May to November inclusive. This time frame minimizes the chances of not being able to go to sea due to the bad weather which may be experienced during the monsoon season of December to March.
What tackle does Shorefire Charters provide?

Shorefire Charters only offer the highest quality rods and reels available. Christmas Island fish have a complete disregard for tackle and are especially punishing on outfits that are not up to standard.
All rods are Bluewater custom rods built on Calstar blanks fitted with Shimano reels.
We offer a range of outfits depending on the style of fishing.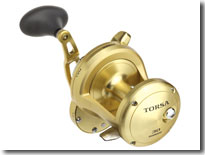 Jigging
Jigging outfits are Shimano Stella spin reels and Shimano Torsa overheads on Calstar GF410's. The reels are spooled with between 50-100lb braid.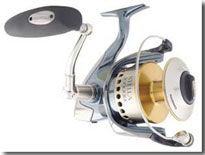 Popping
Our popping outfits are Shimano Stella spin reels on Calstar GF700H rods. The reels are spooled with 80-100lb braid.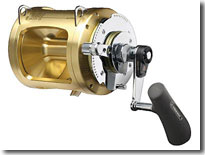 Trolling
Trolling outfits are Shimano Tiagra overheads spooled with 50lb mono on Calstar GF410 50lb rods.
We realize that most of you serious fisherman will want to bring your own equipment and that due to the weight constrictions associated with air travel this can be difficult. Therefore we recommend you use the more than adequate trolling equipment we provide and only bring your popping and jigging gear (50-100lb for jigging, 80lb + for popping).
Casting lures needed would be stickbaits and big blooping poppers.
Whilst heavy metal jigs (300 – 400g) will catch fish, we do recommend 150-300g jigs for our faster moving tropical species.
Shorefire does operate a very well stocked tackle store on the island with more than reasonable prices.
You should also be aware that most of the staff at Bluewater's Scarborough store have fished Christmas Island with Mark and they can expertly fit you out with all the gear you would need for your C.I. adventure.
What style of fishing is available?

Christmas Island is home to some truely large fish that will test even the best quality tackle. There is a variety of fishing available on the island but Mark has a particular emphasis on the following fishing styles.
Popper Casting
This is Marks prefered style of fishing. The visual spectacle of a big surface strike is truely awesome, however the technically difficult nature of heavy tackle popping means this method is only for the experienced angler. Commonly targetted species are Giant Trevally, Yellowfin Tuna, and Dogtooth Tuna.

Jigging
Whilst not as spectacular as popper casting, jigging is a very hands on style of fishing that gets the blood and heart racing. The deep dropoffs around Christmas Island make jigging an especially productive form of fishing and due to the uniqueness of the Island, you can be jigging in 300 metres of water shortly after leaving the boat ramp. This physically demanding method of fishing is definately not for the faint hearted!

Trolling
There are plenty of hard striking, fast running pelagic fish on Christmas Island which always makes "stand up" trolling an excellent option. All trolling is done with lures as our vast population of seabirds makes dragging baits almost impossible at times. Our trolling tackle is in the 30-50lb range to enable us to get fish to the boat before the local bad guys (sharks) get to the fish. We do not offer heavy tackle trolling.

Fly Fishing
We should not be confused with the world famous bonefishing hot spot of Christmas Island (Republic of Kiribati) in the Pacific Ocean. We have no flats to offer fly fishermen, only sharp drop offs into very deep water. However, if you are armed with heavy saltwater fly gear and wish to try your hand at our "palm burners" we will happily give it a go with you.